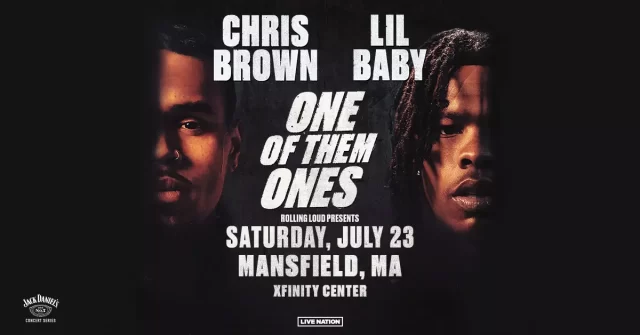 See Chris Brown and Lil Baby in Mansfield!
WHO – Chris Brown & Lil Baby
WHEN – Saturday, July 23, 2022
WHERE – Xfinity Center (885 S Main St, Mansfield, MA 02048)
TICKETS ON SALE NOW
Chris Brown and Lil Baby take Mansfield by storm with the One Of Them Ones Tour! Be there July 23rd at the Xfinity Center to see Chris Brown perform hits such as We (Warm Embrace), Iffy and more, with Lil Baby in the house performing songs such as Frozen, Right On, and more LIVE!
Tickets available NOW