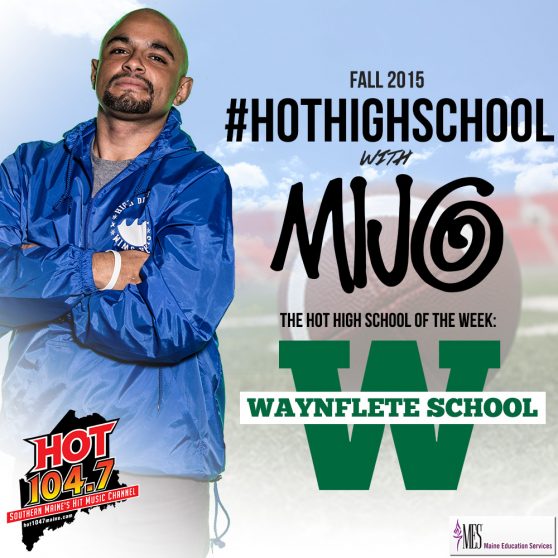 Making their debut on Hot 104.7 this week is Waynflete School! Tune in at 8pm with Mijo to hear the Flyers take over the airwaves of Southern Maine!
Show off your school spirit on Hot 104.7 and co-host live at night with Mijo! Get your football team, your field hockey team, your fellow cheerleaders, your band, your choir … any group from your school to co-host live in studio on Hot 104.7!
If you want to bring your group or team on Hot 104.7, simply email Mijo (mijo@mainestreamonline.com) with your name, high school, and organization.
#MAINEMADE
Hot High School of the Week Made HOT in Maine by Maine Education Services!