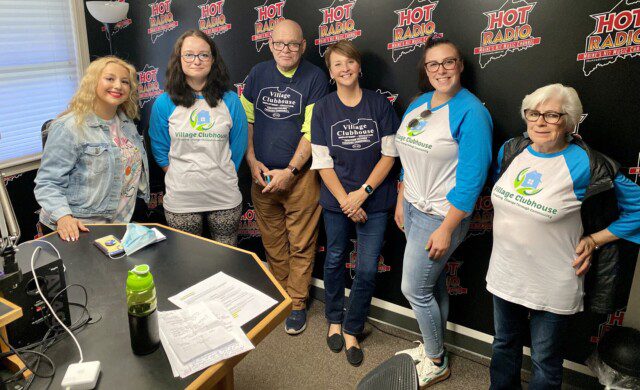 I got to have my friends from the Village Clubhouse in studio today! I've been on their advisory board for about a year now, but this was the first time they've been able to visit us, so, naturally, I had to get them to spill all of the tea about the Clubhouse. To learn more about who they are and what they do for our community, listen to our interview below –
It was so great having them here and I hope they come back soon! In the meantime, you can find more information about them here. Also, don't be too shy to give them a "LIKE" on Facebook! 
Village Clubhouse is a program of Kennebec Behavioral Health. Learn more about Clubhouse International here!