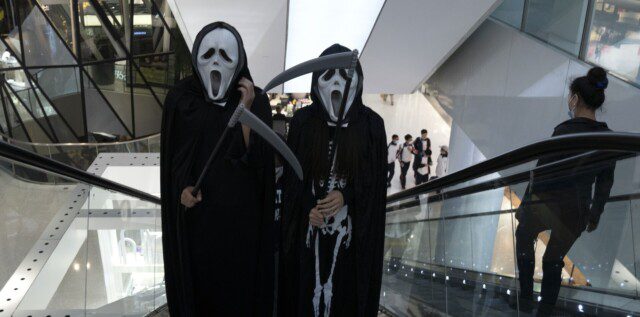 Need some spooky fun for Halloweekend?
Maineiac Manor in Bangor is the perfect scare! Plus, it's inside The Bangor Mall, so you won't be freezing cold as you walk through the creepy halls. Don't worry, you'll still get the chills.
Seriously, look at this post… I'm shaking.
Be sure to stop by this weekend though, because the fright fest won't be there for long. You can get in on the madness Friday from 6p to 10p, Saturday from 5p to 10p and Sunday from 5p to 10p.
BOO! Happy Halloween!