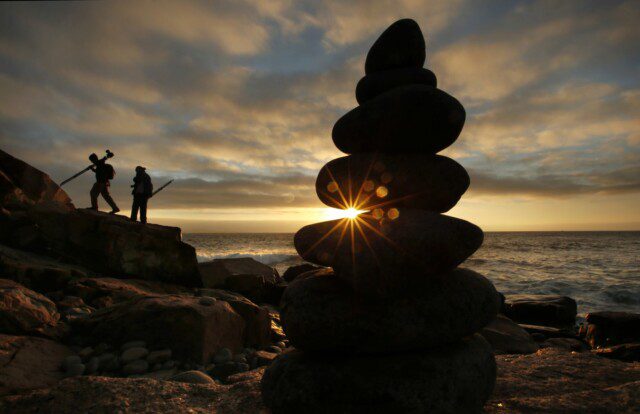 Need Plans this Summer? L.L.Bean has got you covered!
They're back with their annual Summer Across Maine activities for you to enjoy every day of the month from July through September!
Concert series, wellness classes, family movie nights, and more. So much to choose from!
Here's what's going down:
Concerts:
Pink Martini featuring China Forbes: Monday, July 4, at 7:30 p.m.
Coin: Saturday, July 9, at 7:30 p.m.
Amos Lee: Saturday, July 16, at 7:30 p.m.
Maddie & Tae: Saturday, July 30, at 7:30 p.m.
JJ Grey & Mofro: Saturday, August 6, at 7:30 p.m.
The Wood Brothers: Saturday, August 27, at 7:30 p.m.
Yola: Saturday, September 3, at 7:30 p.m.
Park Activities:
Yoga in the Park: Sundays, Tuesdays & Fridays, 8-9 a.m.
Yin and Yang Yoga: Mondays & Wednesdays, 8-9 a.m.
Qigong in the Park: Mondays & Wednesdays, 9-10 a.m.
Maine Maker Night: Mondays, 6 p.m.
Kids' Tent Tales: Tuesdays, 6 p.m.
Summer Speaker Series: Wednesdays, 7 p.m.
Trivia in the Park: Thursdays, 7 p.m.
Family Movie Nights: Fridays, 7 p.m.
Evo Rock + Fitness Climbing Wall: Sundays, 10 a.m.-3 p.m.
Adventure Movie Nights: Sundays, 7 p.m.
Outdoor Activities:
Group Sup Paddle: Water Street Boat Landing, Brunswick, Tuesdays, 5:30-7 p.m.
Group Mountain Bike Ride: Neptune Woods, Brunswick, Wednesdays, 5:30-7 p.m.
Group Sea Kayak Paddle: Mere Point Boat Launch, Brunswick, Thursdays, 5:30-7 p.m.
For even more fun, check out L.L.Bean's website.