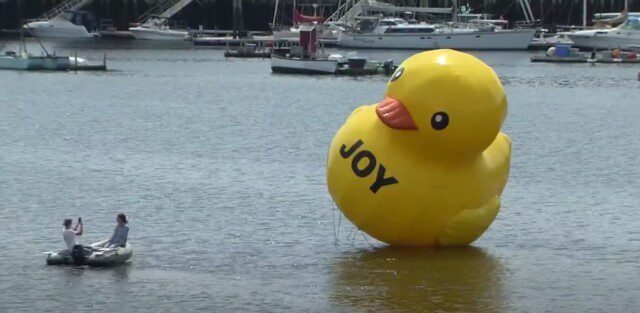 This week in Belfast…
A GIANT rubber ducky was spotted in the harbor with "JOY" written across it. 
You seriously can't miss this thing. 
The Belfast harbormaster first saw the duck on Saturday. Since then, locals and tourists have been stopping off to admire the jumbo bath toy. 
Is JOY the name of a person? The name of the ducky? Maybe it's just a friendly reminder to spread happiness and smiles. 
Whatever the meaning behind the cutesy duck may be, it's definitely brightening the day of Mainers!