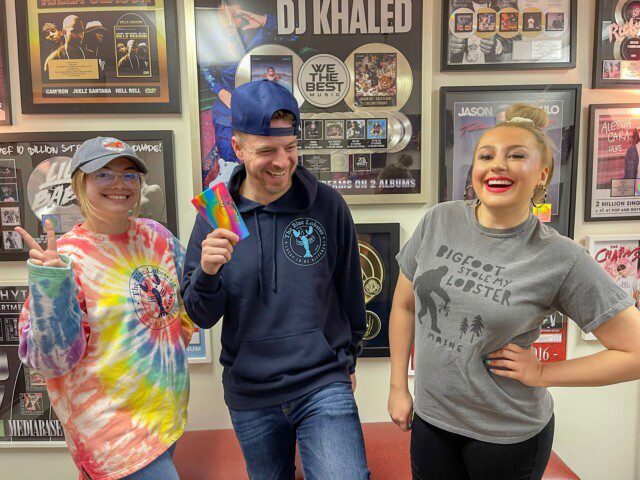 Maine merch isn't just for the tourists.
This week, we were gifted with all sorts of apparel from our local friends over at The Blue Lobster! I loved how unique every piece was, while still staying true to Maine's roots.
The Blue Lobster gets its name from the 1 in 2 million lobsters that happen to be blue. Just like a blue lobster, they believe it's lucky to be different–and I'd have to agree! 
Celebrating our individuality, Ryan, Hayley and I picked out pieces that spoke to us. Summer = tie-dye and you know I LOVE oversized sweatshirts so that was an easy decision. 
Plus the "Sex, Drugs & Lobster Rolls" hat… SOLD! 
I also couldn't resist a squishy cup. No breakage when I drop my drinks this season! 
We're so ready to bring The Blue Lobster along with us on all of our summer adventures! You can stock up on TBL goodies at their Portland and Freeport locations, or shop online. 
TBL loves Maine and so should you! Make sure to follow them on Instagram for fun giveaways each month.