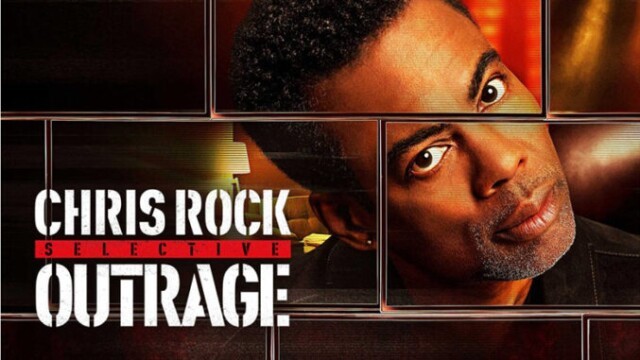 Chris Rock starred in Netflix's first live event, Selective Outrage, on Saturday. The performance took place in Baltimore (coincidentally Jada Pinkett Smith's hometown) almost one full year after Will Smith slapped Rock on stage at the Oscars for making fun of Jada. Chris alluded to the situation throughout the special but he did not address it head own until the last 10-15 minutes.
Chris Rock just slapped Will Smith the right way on stage. pic.twitter.com/eHAWXQlIso

— Dom Lucre | Breaker of Narratives (@dom_lucre) March 5, 2023
In his first stand-up special since 2018's Tamborine, Rock discussed more than Will Smith's infamous Academy Awards slap. The Grown Ups star touched on cancel culture, parenting, abortion, and even Meghan Markle's trouble with the royal family.
Chris Rock unloads on Meghan Markle and the Royal Family at his live Netflix show:

• Meghan Markle playing the victim
• Royal family are the original racists
• The colour of her and Harry's baby#ChrisRockLive pic.twitter.com/7rBqzpIZY7

— Jamie Johnson (@JamieoJohnson) March 5, 2023
Chris Rock's Selective Outrage is currently available for stream on demand on Netflix.