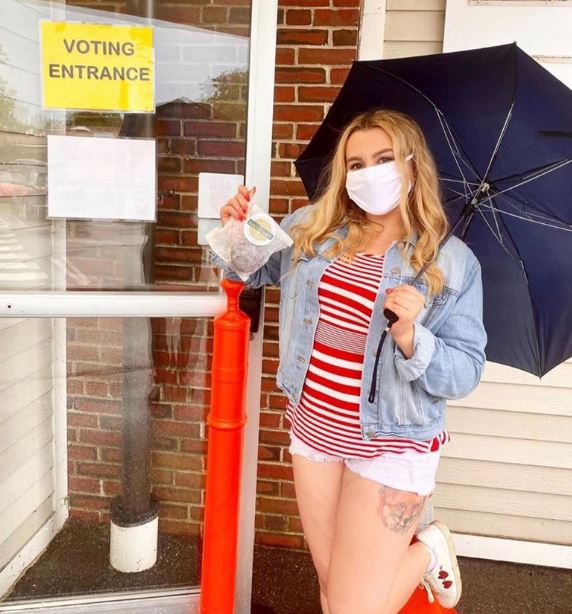 Happy Maine Primary Election Day! I got to broadcast live for another #TourOfThePolls and chat with some voters – check out the recap below!
If you haven't voted yet today, it's not too late! Find all the info you need here.
A huge THANK YOU to The Maine Bagel in Scarborough for providing amazing, individually wrapped whoopie pies & waters for voters!