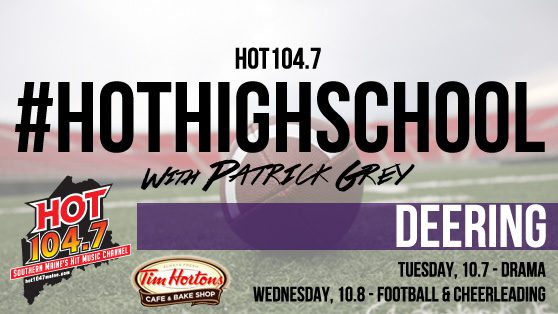 DEERING RAMS! Ready to do this?? Deering High School will be coming through the Hot 104.7 studios this to co-host live on-air with Patrick Grey! Time to show off that Ram Pride all across Southern Maine!
Tune in at 7pm during the #Hot7at7 to hear your friends, family, and fellow Maine Made listeners live on-air! Join the conversation on Twitter @Hot1047Maine #HotDeering and at 207.807.1104!
Made HOT in Maine by Tim Hortons Cafe and Bake Shop!