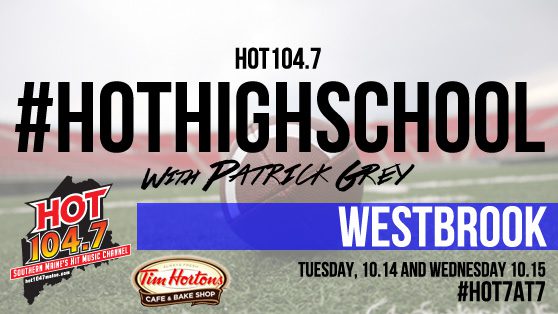 Joining us on-air for the first time ever!!! Tune in this week as the Westbrook Blue Blazes take over Hot 104.7! WHS students will join Patrick Grey on-air starting at 7pm! Let's do this, Westbrook!
Join the party on Twitter @Hot1047Maine #HotWestbrook and at 207.807.1104!
Made HOT in Maine by Tim Hortons Cafe & Bake Shop!