This week, Sugar Mama's Cafe & Juice Bar showered us with treats and goodies. We got to try everything from avocado toast to juices! How did we get so lucky?
On St. Patrick's Day, we celebrated in style with hot cocoa bombs. I've been seeing these bad boys all over TikTok, so I couldn't wait to see what was inside! Lucky Charms marshmallows, of course. They just launched their spring menu too, complete with Easter cocoa bombs so yes, you CAN join in on the fun!
🐰Easter Menu 2021 is here! Some of your favorite sweet treats and some new! Also some new brunch additions added to the list to enjoy with your loved ones! Call the shop to place your orders! 🥕

Posted by Sugar Mama's Maine on Tuesday, March 16, 2021
By Thursday, we were drooling. Sugar Mama's hooked us up with a legendary spread of smoothies, juices, toasts, naan, dates and baked goods. I've never eaten a cake pop so fast. Just look at how yummy everything was!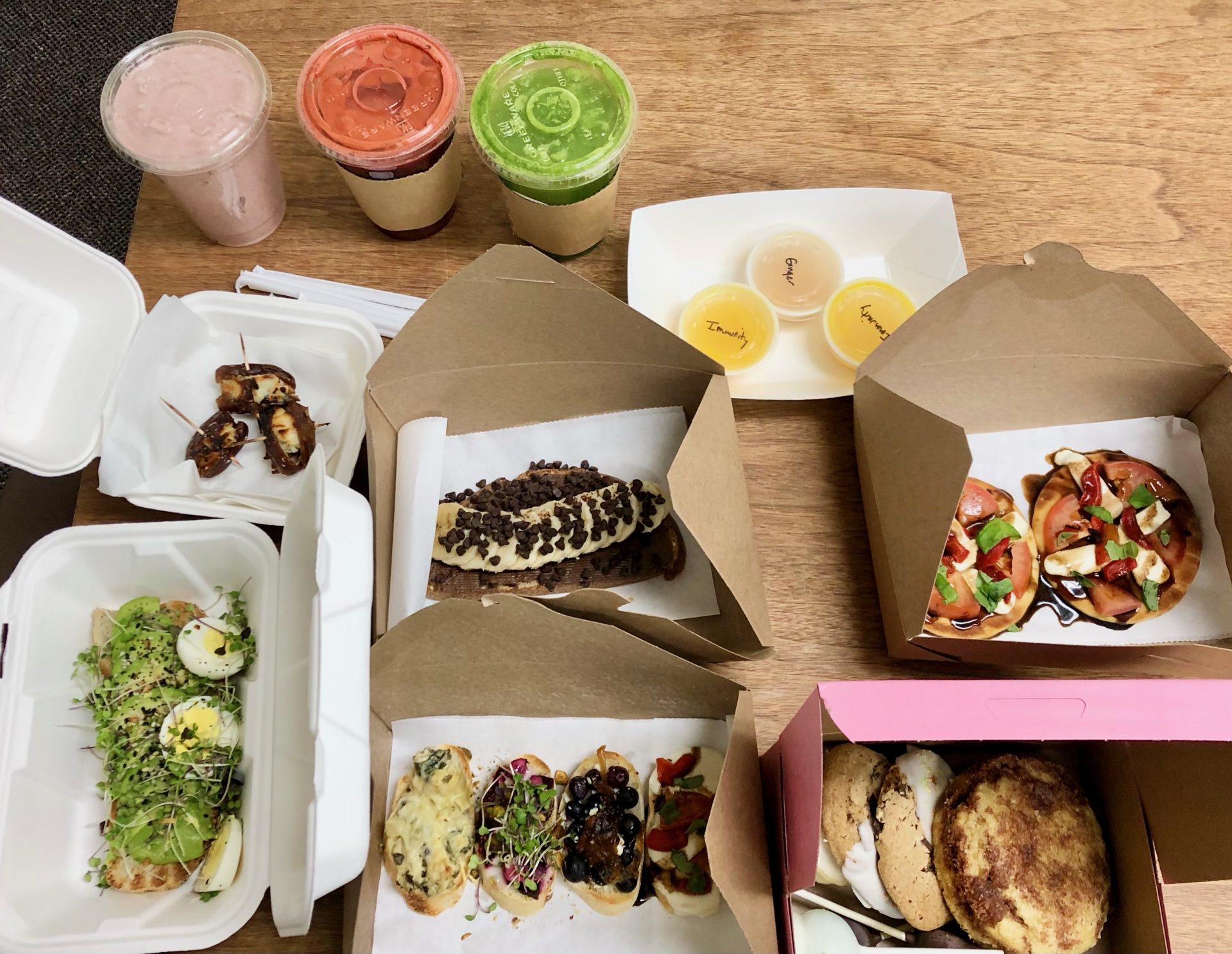 If you stop by this weekend, I highly recommend the Tropical Island smoothie. Good vibes in a cup. I can't think of a better way to start your morning!
You can find Sugar Mama's Cafe & Bakery at 209 Main Street #103 in Saco and online at sugarmamasme.com