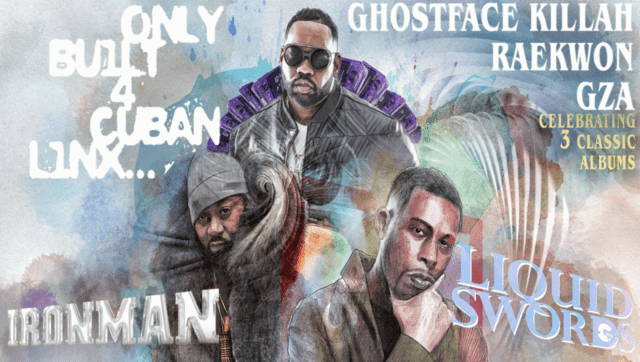 HOT RADIO MAINE PRESENTS… THE 3 CHAMBERS TOUR (STARRING GHOSTFACE KILLAH, RAEKWON, GZA) in PORTLAND & HAMPTON BEACH
Celebrating 3 classic albums (Only Built 4 Cuban Linx, Ironman, Liquid Swords) the legendary Wu-Tang Clan members Raekwon, Ghostface Killah, and GZA will be performing in Maine & New Hampshire this November. The 3 Chambers Tour stops at Wally's on Hampton Beach November 27th and then continues to Aura in Portland on November 28th.
Listen to Hayley at 5pm (9/13/21 – 9/17/21) to win tickets!! Winners will get the option to attend the 11/27 or 11/28 show. GOOD LUCK!!
Made Hot in Maine by The Sanford Dairy Queen.. The Blizzard of the month is Reese's Extreme! Walk up, drive through, or use Door Dash for some of that DQ Sanford magic delivered right to you!
Purchase Tickets for The 3 Chambers Tour in Maine HERE
Purchase Tickets for The 3 Chambers Tour in New Hampshire HERE