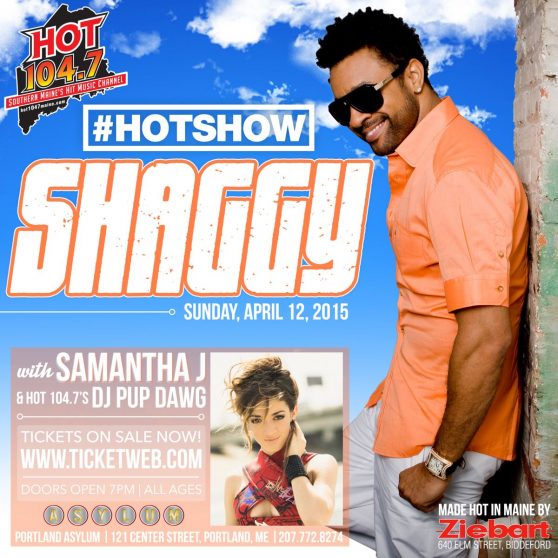 How about we try to rake in Summer with another #HOTSHOW!!!
We're excited to announce our 4th #HOTSHOW: Shaggy With Samantha J & Hot 104.7's DJ PupDawg at the Portland Asylum!
See Shaggy perform all the hits including "It Wasn't Me," "Angel," "Boombastic," "I Need Your Love" and more!
Tickets are on sale NOW! Click here to buy yours! ALL of our #HOTSHOWs have sold out so get your tickets now!
#HOTSHOW Made HOT in Maine by Biddeford Ziebart!