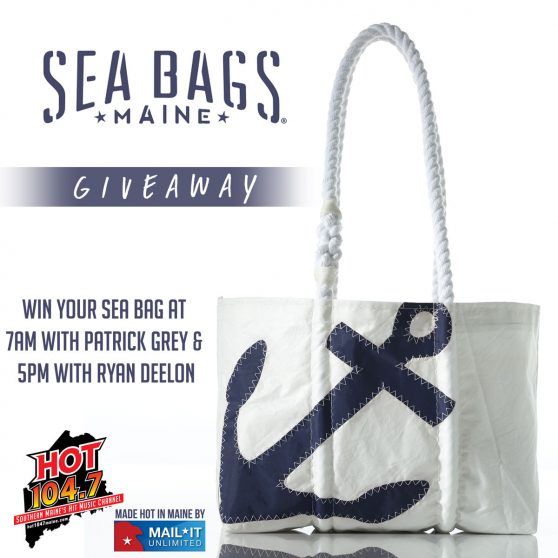 You're Maine Made. They're Maine Made. We think you would look great together!
Listen all week to win a Maine made Sea Bag from Hot 104.7!! Tune in at 7am with Patrick Grey and 5pm with Ryan Deelon to win your Sea Bag!
Giveaway Made HOT in Maine by Mail It Unlimited in Kennebunk!