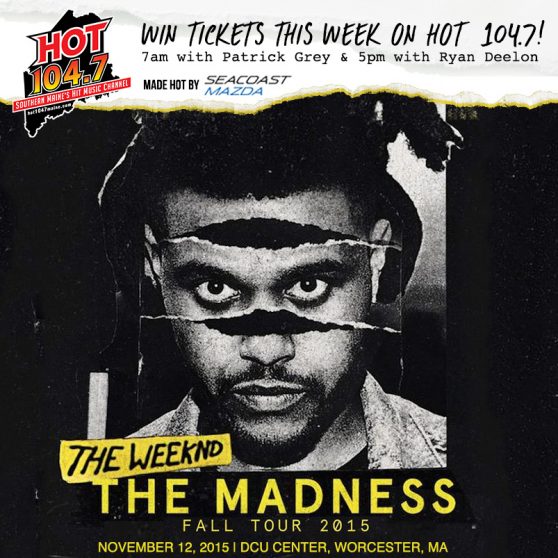 Possibly the biggest artist of 2015 — The Weeknd is going on THE MADNESS FALL TOUR… and of course you know that Hot 104.7 has your tickets to the show!
Tune in all week at 7am with Patrick Grey and 5pm with Ryan Deelon to win your tickets to see The Weeknd with special guest Travis Scott … LIVE!
Giveaway Made HOT in Maine by Seacoast Mazda!