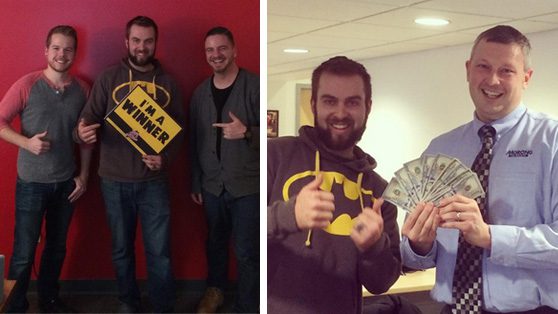 We have our 4th #MaineMade $1,000 winnner!! Ryan from Buxton found Scott our week 4 Morong Mazda Secret Santa moments ago.
Our final Secret Santa with our last $1,000 hits the streets Monday.
Here's how the clues broke down this week…
1 – Male
2 – Cumberland County
3 – 6'2″
4 – Salt N Pepa Hair
5 – Works on Route 1
Not only was Scott this week's Morong Mazda Hot 104.7 Secret Santa but he is also a sales rep at Mornong Mazda in Falmouth. See him for a great deal on a car!