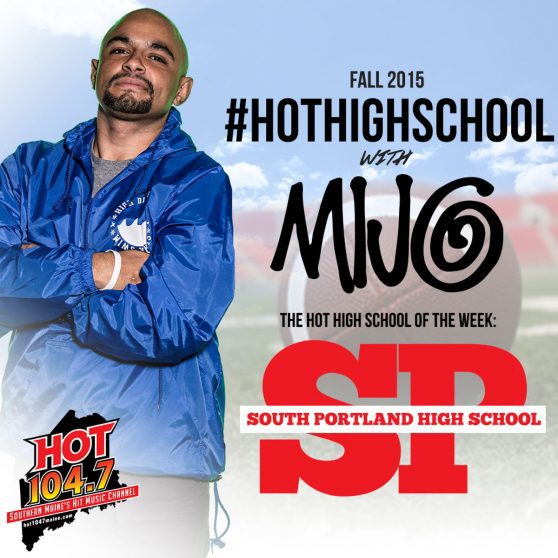 Time to get the Red Riots back on-air! Tune in this week at 8pm as Sopo HS takes over the Hot 104.7 airwaves with Mijo! 
Show off your school spirit on Hot 104.7 and co-host live at night with Mijo! Get your football team, your field hockey team, your fellow cheerleaders, your band, your choir … any group from your school to co-host live in studio on Hot 104.7!
If you want to bring your group or team on Hot 104.7, simply email Mijo (mijo@mainestreamonline.com) with your name, high school, and organization.
#MAINEMADE